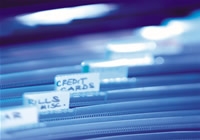 Drivers license or valid passport photo
Past two (2) years W-2 statements for all jobs
Pay Stubs covering the last (30) thirty days
Two most recent consecuitve months statements for checking,savings, retirement and stock accounts. Please send all pages of the statements even if they are blank
Copy of the purchase and sale agreement with all amedments and exhibits
If divorced…a fully executed divorce decree and final judgment 
For a refinance...a copy of the most recent mortgage statement
Two (2) years signed personal tax returns - including all schedules
If self-employed through a corporation, last two years corporate returns as well as a year-to-date profit and loss statement and balance sheet
Different programs require varying amounts of documentation. The loan program you select may require more or less documentation. Please contact us for a free, no-obligation consultation.